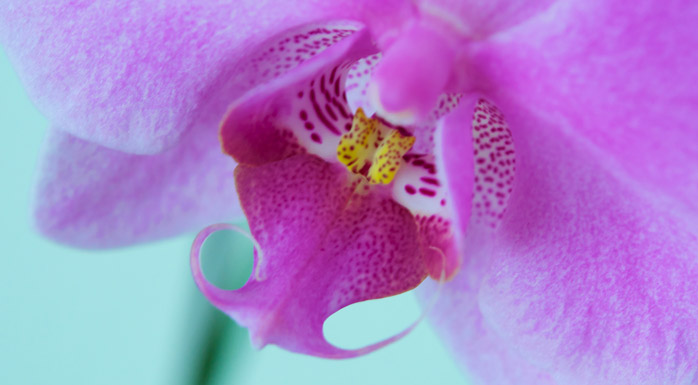 Dancing around the vulcano of ONE Love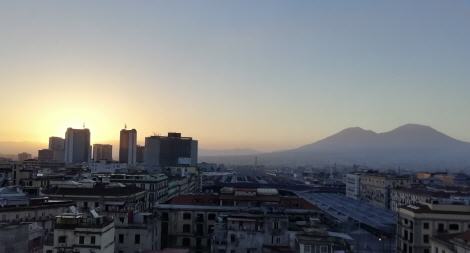 photo:View on Mount Vesuvio from Napoli June 2022
5 Guru steps to mastership
deutsche version:mein weg...

Roshaan Markus

My path led me through many personal encounters with spiritual teachers, gurus, until I found my personal Dharma Master relatively late
in 2010. (although I had already met him once in the 80s in a
in a 5 minute conversation).

Here I list the 5 most important gurus who essentially determined my career
before I surrendered 2010 at the feet of ZEN-MASTER Kyo-un- Roshi.

In chronological order:


1990 to 1994 in Bergisch Land/Germany:

Jyothy L.L./ Jyothy, who at that time, together with his mother Surya Mukhi, was in charge of the "BDY" certified yoga teacher training.
was also my first Tantra teacher. By his recommendation i came to know "Ammachi":

from 1994/1995 in Kerala/India: Mata Amritananda(Ammachi)-Bhakti-Yoga-Unconditional love
she's not a tantra teacher-SHE IS LOVE...

from 1995 : S.N.Goenka in Igatpuri/India-Vipassana 10-day retreats with body consciousness meditation-very recommendable!

from 1997 in the Netherlands: Swami Anand Vereesh (disciples of Osho). Vereesh didn't call his school Tantra,
but His school contains a lot of therapeutic elements, mostly dealing with the authentic expression of emotions.
His "AUM" meditation became particularly well known.

From the beginning of the 2000s approx. 7 years: Assistance with Regina Heckert-"Bee-Free Tantra";
in short: the best Tantra teacher I know.

From 2010 to 2020:

Guidance by my ultimate, enlightened DHARMA ZEN-Master Kyo-un- Roshi.
He helped me in a decisive way to uncover the tantric mosaic hidden within me,
which I would not have been able to do on my own, because the impressions from the altogether very different schools were
and the view of the big picture was still blocked for me at first.
Since his death in 2020, I have no more questions.
In 5 Guru Schritten zum wahren Selbst

Mein Weg führte mich über viele persönliche Begegnungen mit spirituellen Leher:innen, Gurus, bis ich
relativ spät, erst 2010, meinen persönlichen Dharma Meister fand. (obwohl ich Ihn in den 80er Jahren schon einmal
in einem 5 min. Gespräch flüchtig kennenglernt hatte.)

Hier zähle ich Euch einmal die 5 wichtigsten Gurus auf, die meinen Werdegang im Wesentlichen bestimmten, bevor ich 2010
Kyo-un- Roshi bat, Schüler bei IHm werden zu dürfen.

In chronologischer Reihenfolge:


1990 bis 1994 in bergischen Land:

Jyothy L.L./ Jyothy, der damals mit seiner Mutter Surya Mukhi die Ausbildungsleitung der Yogalehrer Ausbildung
übernahm, war zugleich mein erster Tantra Lehrer. Während jener Ausbildung

ab 1994/1995 in Kerala/India: Mata Amritananda(Ammachi)-Bhakti-Yoga-bedingungsloser Liebe

ab 1995 : S.N.Goenka in Igatpuri/India-Vipassana 10 tägige Retreats mit Körperbewusstsein

ab 1997 in Niederlande: Swami Anand Vereesh(ein Schüler von Osho). Vereesh nannte seine Schule zwar nicht Tantra, aber ,was er da machte hatte wirklich enorm viele Nava-Tantra Elemente. Zudem wehte natürlich ein starker OSHO Wind in seiner Schule.

Ab Anfang der 2000er ca. 7 Jahre: Assistenz bei Regina Heckert-"Bee-Free Tantra"; Kurz: die beste Tantra Lehrerin die ich kenne.


Ab 2010 bis 2020:

Führung durch meinen letztendlichen, erleuchteten Zen-Meister Kyo-un- Roshi.
Kyo-un- Roshi half mir in entscheidender Weise das in mir verborgene tantrische Mosaik freizulegen,
wozu ich alleine nicht in der Lage gewesen wäre, da die Eindrücke aus den insgesamt doch sehr verschiedenen Schulen
verwirrend vielfältig waren und mir die Sicht auf das große Ganze zunächst noch verperrt blieb.
Seit seinem Tod 2020 hab' keine Fragen mehr.
Meine Dankbarkeit ihm gegenüber strahlt jedoch über seinen Tod hinaus.